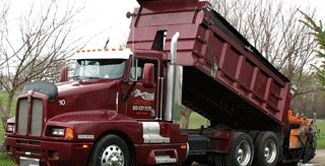 CALL 815-337-7279 &
SET UP A FREE ESTIMATE!

ABOUT WOODSTOCK PAVING SERVICE
Woodstock Paving Service Inc. is a family owned and operated paving company that has been serving McHenry, Lake, and Cook Counties communities of Northern Illinois since 2000. We provide residential, and commercial asphalt services that include but aren't limited to paving, seal coating, and striping.

Our commitment and dedication to customer service and our clients has placed us in the forefront of the asphalt services. We utilize quality equipment and materials to bring the client the greatest value. Our loyalty to performing quality work allows us to continue building up our list of clients.

Woodstock Paving Service has provided services to numerous home owners, businesses, residential communities and residential sub-divisions in the surrounding counties. Please take the time to navigate through our website and become familiarized with the quality of work our company provides for you.

If you have any questions or concerns regarding any of our services please feel free to contact us. We would be happy to go over any concerns.

How We Work
A company representative will meet with the potential customer to evaluate and assess the work taking into consideration factors such as work needed, job difficulty, overall materials, and work duration. Most work proposals are provided within 24-48 hours.

Once a proposal is accepted and a work order received, all contract documentation such as certificates of insurance and W-9 are submitted to the appropriate parties as requested, and work is coordinated and all other specifics are addressed. ___________________________________________

Frequently Asked Questions –

What time of year can my new driveway or parking lot be installed?
In Northern Illinois, weather plays a big role in the asphalt industry. The typical paving season starts in late April when the temperatures are steadily above freezing and ends in November when the cold weather moves in to stay.

How much will a new driveway cost?
Woodstock Paving Service will provide you a detailed estimate on your specific project free of charge.

How long will a asphalt driveway last?


The typical asphalt driveway can last up to 20 years. An important factor in the longevity of a driveway is the stability of the base and the quality of the asphalt mix.



How long will it take to install a new driveway?
The typical driveway requires 2 days of on-site work. The first day is for preparation (removal, grading, etc.) and the second day is when the hot asphalt would be paved. The whole process could take a couple of days, up to a few weeks; depending on schedules, weather and/or other factors.

When can my driveway be driven on after construction starts?
Once the prep work is complete, most drives will allow for light automobile traffic until paving starts. After paving is complete, it is recommended to keep all car traffic off of the new asphalt for at least 3 days and even longer during warmer temperatures.