Some of the many services that are performed by our professional prep crew include: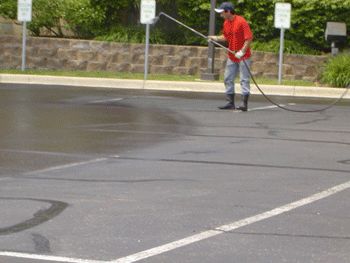 Removal of existing asphalt/concrete
Correcting drainage problems
Preparing old asphalt for a new surface overlay
Commercial and residential
More specialty jobs can also be carried out in order to complete your project
Woodstock Paving Service
has been providing quality excavating services since 2000. We have the experience and the quality equipment necessary to provide a stable sub base right up to the final grade of your project. . Let the professionals at Woodstock Paving Service take on the challenges of our next paving project from start to finish.
The season for prep work generally runs from April through November, weather depending.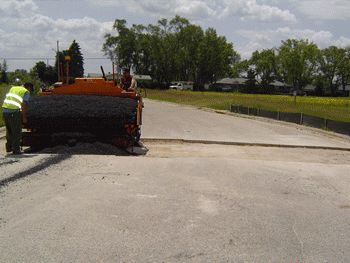 EQUIPMENT USED:
The excavation process requires large equipment to be used during your preparation process.
Large Road Graders
Large & Small Vibratory Rollers
Front End Loader
Skid Steer (Bobcat)
Dump Trucks (Quad & Tri-Axle)
Jack Hammer
Sweepers & Blowers
Asphalt/Concrete Saw
Just as a warning, the noise they can create may cause a temporary disturbance in your workplace or residence.

ASPHALT HEATER REPAIRS:
If your driveway or parking lot was recently done by Woodstock Paving Service and you have a problem area, please don't hesitate to call in order to be covered under your specific warranty. If you are unsure of your coverage, refer to the warranty info page on this site or call our office with your questions.
Your driveway or parking lot may currently have small troubled sections while the majority is still in good condition. These sections may include pot holes, cracking, high or low spots and utility work. Whether your original job was done by another contractor or your warranty is up through Woodstock Paving Service, we may be able to save you money by only fixing the troubled areas.
After examining your specific situation, it may be possible to patch your troubled area by removing the existing section and laying new asphalt in its place. More often than not this will be an option on the larger jobs, like sections of a parking lot. Occasionally, the smaller troubled areas could be repaired using one of our radiant heaters from Asphalt Reheat Systems to make the area less susceptible to future problems.
GENERAL CARE:
PAVEMENT APPEARANCE:
All freshly laid pavement may vary slightly in appearance on different areas of a job due to the physical composition of asphalt. The finished surface of pavement will have varied textures due to the physical make up, which is made from of various sized stone, sand, liquid asphalt and other small items. Another reason for varied finished textures is because some areas may have been raked, spread and/or compacted with hand tools, while others were spread and compacted by machinery.
BACK-FILL EDGES:
After all paving is complete; it is highly recommended that you have all open edges of your new pavement back-filled as soon as possible. Fill with topsoil to just below the asphalt surface, then seed. This will strengthen the edges and help prevent cracking.

ASPHALT HARDNESS:
It will often take 6-12 months for the surface of your new asphalt to harden and cure, therefore your new drive may remain relatively soft until then. It is okay to walk on your new blacktop immediately after paving is complete. We highly recommend keeping all automobile traffic off new asphalt for at least 3 full days, and even longer in warmer temperatures. Your new drive will soften and harden as temperatures rise and fall during the day. The hot summer sun may add 40 degrees to the surface of your driveway. With an increased temperature, your new asphalt will be more susceptible to cosmetic or even structural damages.
CARE TIPS:
Here are a few things to remember about asphalt, especially while it's curing and during warm days:
Okay to walk on right away
No automobile traffic for at least 3 days after paving
Backfill open edges for structural support
Don't always park vehicle in same spot
Avoid sharply turning vehicle tires & unnecessary acceleration
Limit heavy-duty truck traffic
Don't park heavy trailers for long periods
Use caution with motorcycle kickstands
Avoid using folding chairs on new surface
Don't use gasoline, oil, anti-freeze, or transmission fluids over asphalt.
Try to avoid seal coating driveway or lot for as long as possible
Fill potential crack (1/4" or larger) with a pourable rubber product
If you have any further questions regarding the care of asphalt or have damage that you would like fixed under warranty or otherwise, please don't hesitate to contact Woodstock Paving Service by calling 815-337-7279.